Welcome to Surf Hotel Finca Punta Ayampe Ecuador!
Finca Punta Ayampe is your ideal Tour Operations Centre for several activities such as surfing, sea kayak, SCUBA diving, HBR as well as hiking or trekking the preserved FrailesBeach or the dry forest trails of Aguablanca. Our surf hotel's surroundings are filled with magic and nature charm like Ayampe River's estuary or the inland route to tropical rain forest Guale. The evening entertainment is guarantee as we are so very close to Montañita and its renowned night life. All these activities can be easily accessed from Finca Punta Ayampe Surf Hotel.
To reach both the bungalows and the central part of the hotel you have to go up and down several stairs. The views are the best in Ayampe.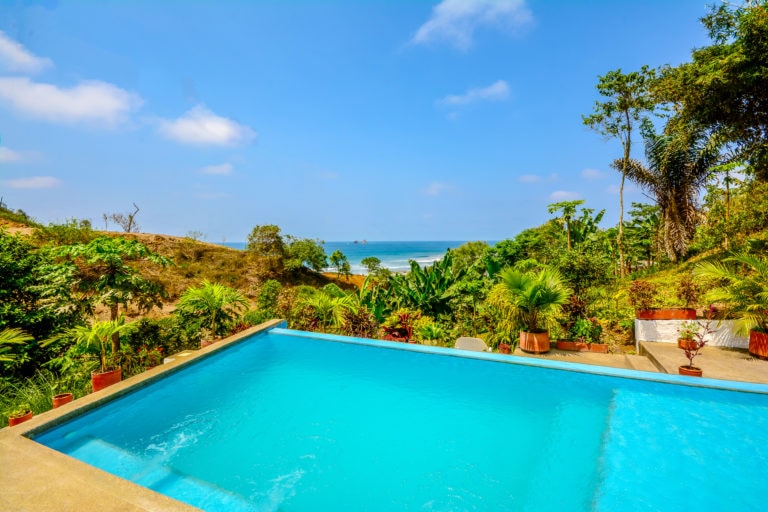 For those who seek a more sedentary vacation our lobby is filled with sofas and hammocks from which you can indulge in an all-day reading esprit, relishing on our restaurant specialties or merely staring at our vast and unique scenery.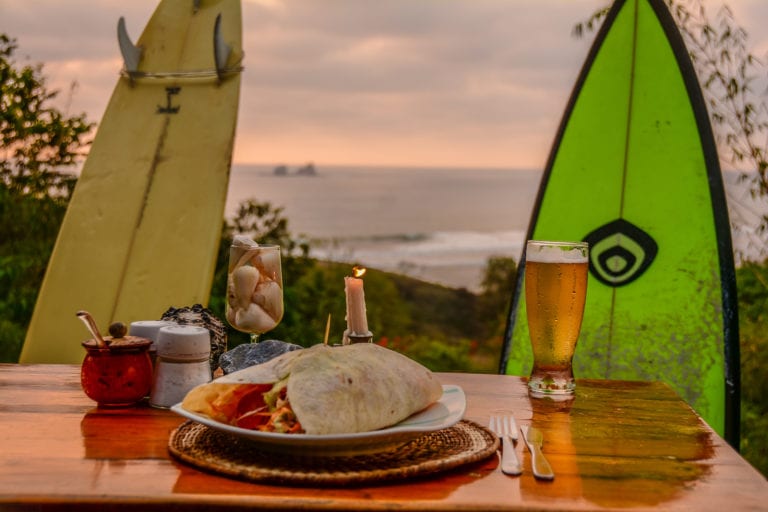 (*Transportation Ayampe-Puerto Lopez-Ayampe is provided FREE for Finca Punta Ayampe's passengers when purchasing Isla de la Plata or Humpback Whale Tours).