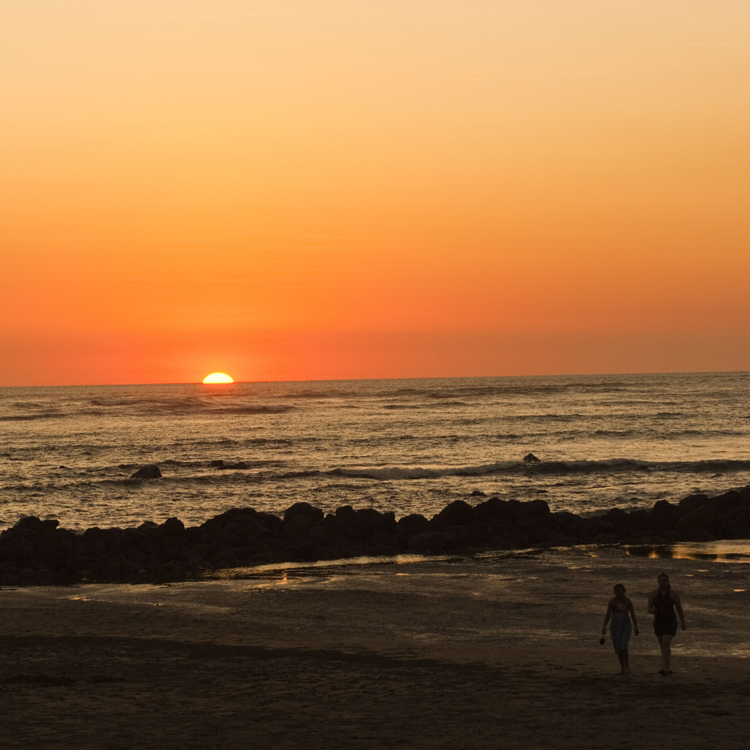 Despite being one of the smallest countries in South America, Ecuador offers trekking fans a variety of ecosystems, climates and fascinating trails. By walking through the Ecuadorians trails you will get to know a country in symbiosis with the natural and cultural benefits of their land.
Los Frailes (Puerto López – Manabí)
This beach witnesses one of the most beautiful natural phenomena in the Ecuadorian coasts: the courtship, mating and birth of humpback whales, which arrive each year from Antarctica in late June and remain in Los Frailes until October. This beach is in a particularly beautiful area for its cliffs and landscapes. To reach these sites you have to go through a beautiful dry forest that houses typical species of flora and fauna.
Additionally you can do other activities like water skiing, surfing, windsurfing, volleyball, beach soccer, among others.
Distance: 3 km
Time: 2 hours

Hours: 9:00 to 12:00.

28 ° C average / Best Season: December to May.